Who is Angèlia Grace?
Angèlia Grace is an Angelic Soprano, Etheric Vocalist & Composer. She started her singing journey in 2011 and experimented with her Angelic Voice through improvisation on filmscore soundtracks which greatly influenced her album Crystal Voice which is due for release in 2023. This led her to becoming one of the most watched soundtrack cover artists on YouTube with over 6.8 million views and counting. She formally studied with the greatly renowned singing teachers Frank Merriman & vocal coach Edwin Williamson at the Bel Canto School of Singing in Dublin, Ireland, between 2015 – 2018 which helped her to free her voice even more so she could convey her message more easily.
Throughout her singing career she discovered from her listeners how her Angelic Singing was bringing peace to their mind and healing their soul which helped her evolve into an intuitive sound healer by connecting consciously with her sound healing abilities in an Angelic Language which she calls "The Crystal Voice".
She now continues her Angelic singing journey by recording vocals for games and films in her home studio & is venturing into sound healing & voice freedom coaching her students.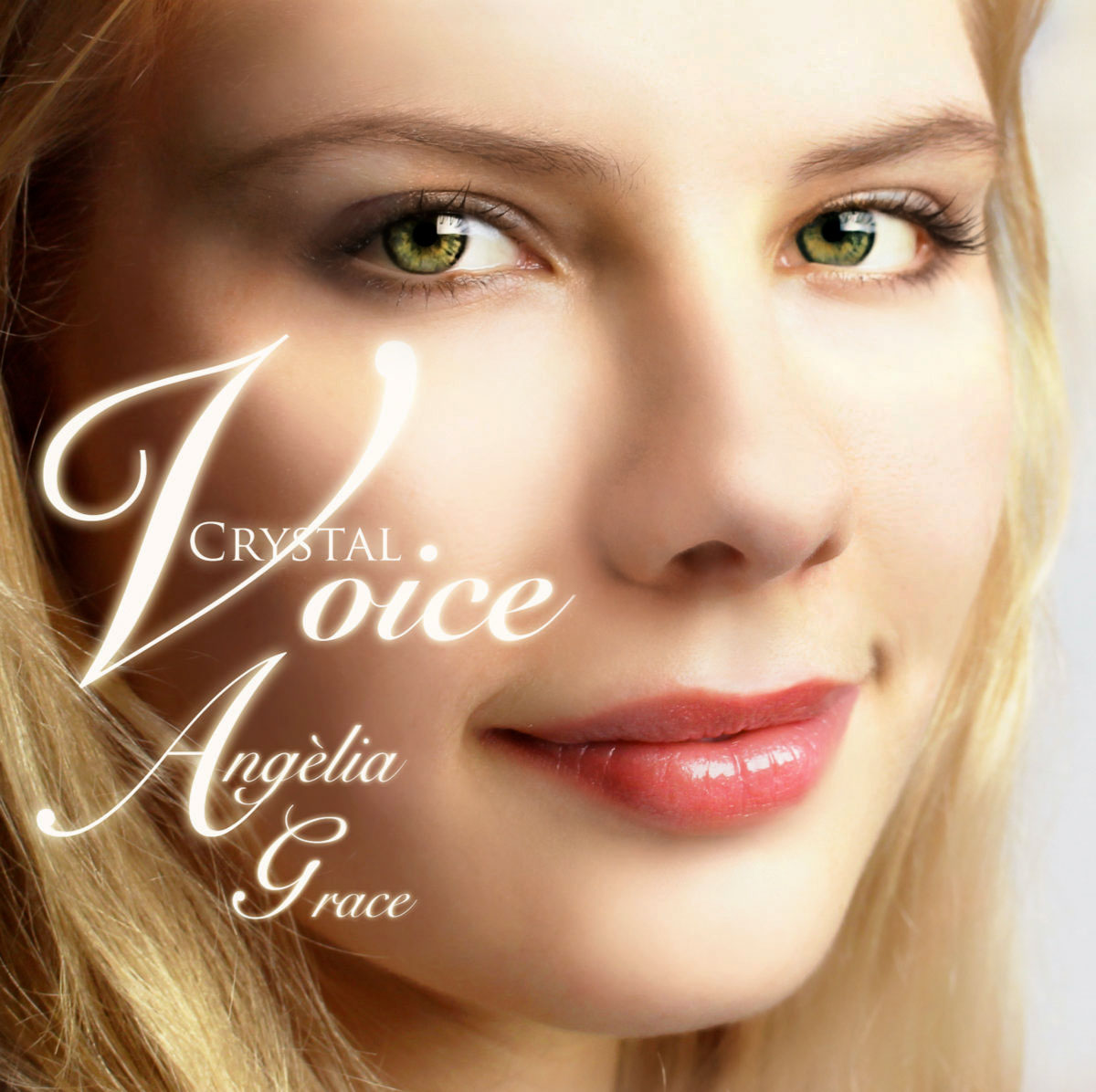 CRYSTAL VOICE
Crystal Voice is Angèlia Grace's first soundtrack album with Epic tracks she composed herself. The perfect accompanied for film & games. Crystal Voice is an album inspired by her many soundtrack covers with tracks that is her own original filmscore music for all her film music & game music loving fans.
This album is still in the making but is already available for pre-order.